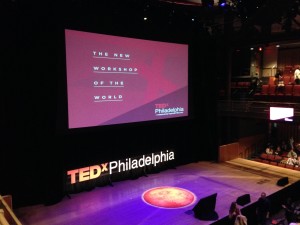 We've all been inspired by the fabulous TED talks on YouTube. Not a day goes by when someone doesn't send you a TED talk link or post one on Facebook. So when a TEDx event comes to your town, you go and you be a part of it in any way you can.
We were truly proud to be sponsors of the latest installment of TEDx in Philadelphia. As audience members, we were inspired in creativity, education, and design.
No other event will leave you bursting with inspiration the way a TED event will. A big thank you to the organizers of the event and thanks for letting us be a part of it.