The top navigation bar offers several useful options while you navigate through the various features of LaunchCycle. The bar stays the same no matter where you are on the site.
Projects
If you hover your mouse over the Projects button in the top left corner, you'll see the various projects you have set up listed in a pop-up. You can select one of your projects from this list.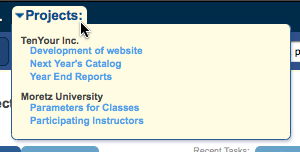 Help
The help link gives you access to the help file for LaunchCycle.

Settings
Hovering your mouse over the settings link will give a drop down. Click My Info.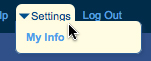 Here, you can edit your name or email address.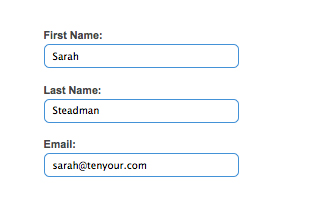 You can also change your password.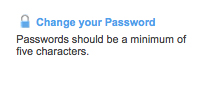 Log Out
This link will log you out of LaunchCycle.